A Day in the Life of Collaborative Fund
Time flies.
Collaborative Fund is heading into its ninth year. All eight years we've been in business have been special – the learning, the growth, the wins, the mistakes. But this past year has truly been memorable.
I thought it'd be fun to highlight some of what our team has achieved, and what we're working on.
After a months-long search that spanned hundreds of applicants, we welcomed Tejinder Gill and Lily Bernicker to the team. They've plugged right in and are valuable members of our deal team.

We opened a new office in San Francisco to house our growing West-coast team. It's beautiful.

We invested in Fourpost, Foxtrot, Spyce, and For Days. Each was sourced by different members of our team.

We reinvested in Outschool, Lavva, Seed, and Beyond Meat, using reserves to continue backing existing portfolio companies that continue to shine.

The whole team played miniature golf in San Francisco. Pretty sure Taylor Greene won. We also enjoyed Book of Mormon on Broadway. It's inspiring to watch everyone laugh and have a good time outside the office.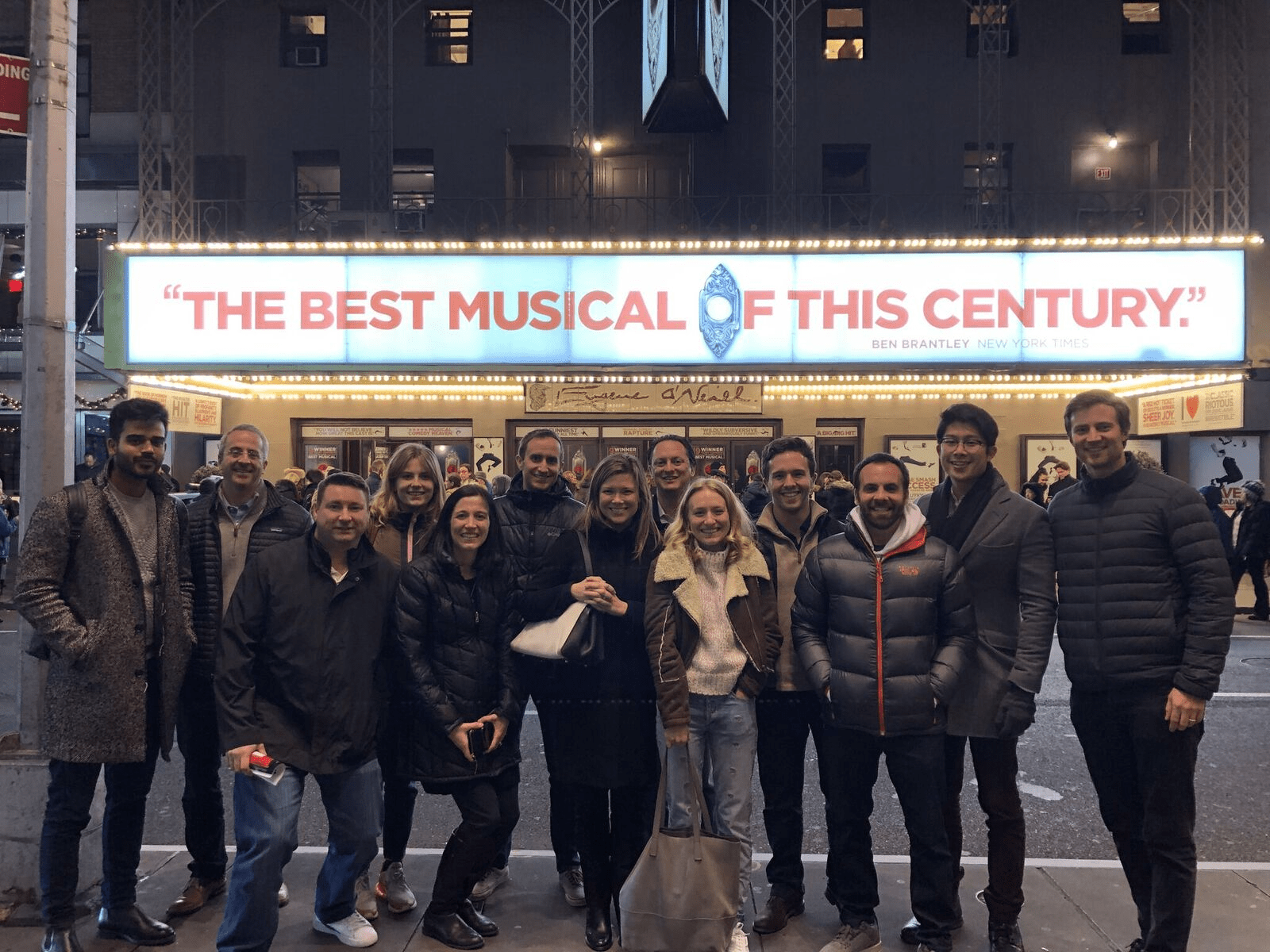 We released a report on the Psychology of Money that was read by more than half a million people. (Go Morgan!)

We tested lots of cool new products ranging from gene-edited algae to luxury shampoo and hair masks. It's one of the coolest parts about our job.

We had productive board meetings with Dandelion, Flip, Spruce, Tagomi, and Yup. Board meetings are fascinating opportunities to help our companies beyond writing a check.

We worked with Sesame Street to extend the investment period in Collab+Sesame so it can continue to back startups supporting early childhood development.

Our CFO team completed third-quarter fund reporting. They've made big strides in streamlining and improving our reporting in the last year.

800 people voted on the best financial blogs and Collaborative got third place out of 99 contenders.

We drafted dozens of "rejection" emails that are clear, transparent, and constructive. This task is easy to overlook but it's our duty to be respectful to founders we had discussions with. The company is their baby.

We worked with scientists at the Good Food Institute to diligence lab-grown meat technologies. It was fascinating. We're excited this space and are in the middle of an industry deep-dive.

We interviewed Brian Chesky about the founding of Airbnb and the future of the sharing economy.

We helped a company budget 18 months out – both worst-case scenario and best-case scenario. The intersection of optimistic and paranoid is a hard but critical balance to find.

We had meaningful discussions with foundations about how they can align their grant-making efforts with their principal investment interests.

We took a train to Boston for board meetings to learn about how robots are taking over different industries. 🤖
These past few months have been very productive. Collectively, we put our heads down and did the work. As we enter the home stretch of 2018, it is an opportunity to step back and appreciate what we've accomplished; celebrate the wins and losses, identify learning, and gear up for 2019.
—Craig