Announcing our Investment in pH7 Technologies
pH7 Technologies: Pioneering Sustainable Metal Extraction
In order to achieve the net-zero emissions target by 2050, as outlined in the Paris Agreement, we'll need to undertake the Herculean task of decarbonizing entire economies. This challenge means reimagining virtually every industry on a global scale.
Critical to this transformation is electrification, which relies heavily on a steady supply of precious metals and industrial minerals. Unfortunately, mining has long been one of the least sustainable activities on Earth, often involving environmentally harmful processes such as acid leaching, excessive heat usage, the creation of hazardous working conditions, huge water waste and contamination and other notable environmental risks.
While some of these processes might be inescapable, a new wave of innovative technologies aims to make mining more sustainable. Companies like KoBold Metals, which focuses on efficient prospecting of mining sites, and Redwood Materials, which specializes in battery recycling, exemplify the rise of "green metals" startups that are rising to meet the challenge head-on.
One pioneering company at the forefront of clean and sustainable critical metals extraction is pH7 Technologies. Their proprietary closed-loop process enables a minimal environmental impact in extracting key minerals essential for supporting the global electrification movement. We've been inspired by their vision and progress, and were thrilled to recently participate in their Series A alongside lead investors TDK Ventures and Pangaea Ventures, as well as BASF, Rhapsody, and others.
While primary metals production often faces longer start-up times, we believe that innovative recycling methods can expedite market entry and boost supply by efficiently extracting metals already in circulation. The issue is both pressing and immediate. The supply and demand balance for many essential metals inputs is turning sharply negative, as showcased by the Heraeus chart below, which highlights the striking imbalance between the supply and demand for Palladium (bottom right cell) due to the gradual increase in supply while demand surges relentlessly.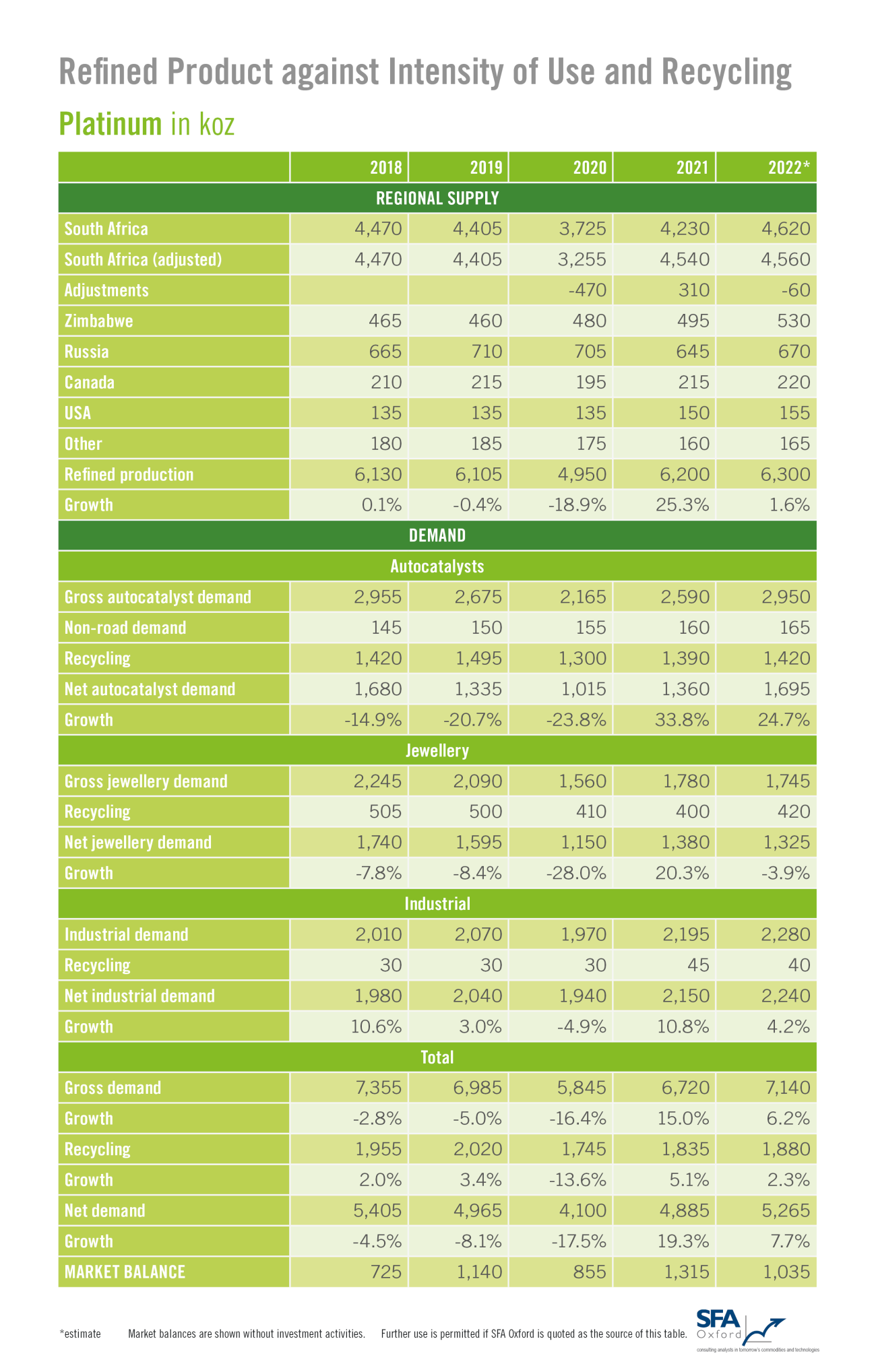 (Source: link)
pH7 Technologies addresses challenges traditional smelters face by recycling metals from e-waste. CEO Mohommad Doost and team have spent years perfecting an alchemy-like approach to extracting metals at low temperatures using renewable solvents. Their scalable, commercially viable technology works with ores, concentrates, and other low-grade resources and substrates to quickly bridge our widening supply-demand imbalance. Throughout his career, Mohammad has worked tirelessly to develop environmentally sustainable approaches to metals extraction while minimizing carbon and ecological footprints.
In Mohammad and the team he's assembled, we found a group of humble, driven entrepreneurs eager to rapidly scale sustainable solutions for the mining and metals industries. We were particularly impressed by his ability to efficiently scale-up with limited capital, and we're confident that pH7 will quickly meet the market demand for platinum group metals, e-waste and other critical minerals in the coming years.
As we continue to push for a more sustainable future, it is vital to support and celebrate cleantech companies like pH7 that are dedicated to making material improvements to overlooked areas. Their innovative solutions pave the way for a more sustainable and environmentally responsible approach to mining, fostering the growth of the cleantech movement and ultimately helping us inch closer to our net-zero emissions goal. We're excited to back entrepreneurs like Mohammad via our SOS Fund. If you're interested in learning more or discussing similar opportunities please feel free to reach out to mai@collabfund.com.