Notes From Collaborative's 2019 Summit
Last week we held our eighth annual Founders Summit. Each year this event forces me to reflect on years past and how we've grown.
Our first summit included just a dozen people – that's counting my dad and me! – and we all sat around in a circle discussing Collaborative's thesis and the potential for tech and venture in New York.
Ironically, we had yet to make our first investment and so I was the only "early stage" founder in the room.
Fast forward to last week: we had the privilege of hosting a few more tables of Collaborative's supporters, including our own 15-person team, at Sesame Street Headquarters in New York.
We kept the event intimate given the venue, which we chose because it reminds us of the purpose of our investment efforts – and because, let's face it, who doesn't want to see Elmo at their annual meeting? Sesame Street has been a great partner to Collaborative and we've co-invested in a number of kids focused ventures including Outschool, Yup, Lovevery, Osmo, among others.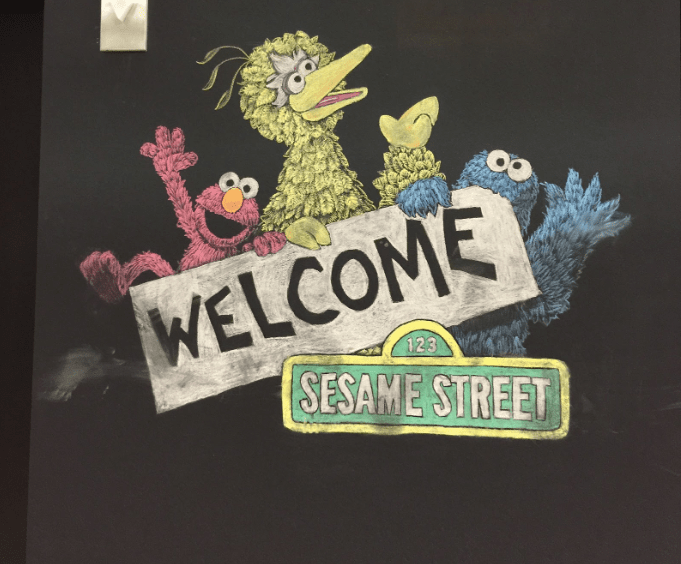 One thing that's remained consistent between 2010 and today is our commitment to invest in companies that do good – and our belief that these companies can create outsized returns for investors. But the world around us has changed significantly.
We saw glimmers in 2010 that our belief was coming true: Kickstarter passed $99 million pledged on the platform. Zipcar had an IPO at a ~$1B market cap with a fleet of 8000 vehicles.
By now, those glimmers have turned into headlights of an approaching freight train: Kickstarter, a Fund I company, has passed $4 billion pledged towards crowdfunding creative projects. Lyft, an investment we made shortly after that first summit, has filed to go public at a ~$20 billion valuation with roughly 700,000 drivers.
We've changed too. In nine years Collaborative Fund has grown from an $8 million fund run out of my apartment to four core funds, including a $100 million seed fund raised last year, and offices in New York and San Francisco. It's all been centered around this core thesis, and we're fortunate to have a group of backers who believe in this trend as much as we do.
---
Watching our founders speak is always our proudest moment of these gatherings. This year we had four inspiring presenters:
Samantha Wasser co-founded by CHLOE, a vegan fast-casual restaurant chain whose food is so good that more than 90% of customers are not vegan or vegetarian. If you live in New York you're likely familiar with lines that snake down the street.
Patrick Burns co-founded Spruce to remake one of the country's most frustratingly inefficient and entrenched businesses: title insurance. We ultimately hope that their digital, quick, transparent product will power every home purchase in the U.S.
The team from Tagomi is building an institutional exchange for trading digital assets at scale. The amount of talent the company has put together is inspiring – and it began the first seven months incubated out of Collaborative Fund's offices in New York.
Finally, one founder shared her company's vision to create cell-based meat – real meat that bypasses the need to raise and slaughter live animals. We can't share much yet because they haven't announced publicly. But we're believers that our kids and grandkids will look back at how we source protein today and shake their heads.
Next, we had fireside chats with two incredible leaders.
First, Collaborative Fund partner Lauren Loktev sat down for a chat with Sesame CEO Jeff Dunn.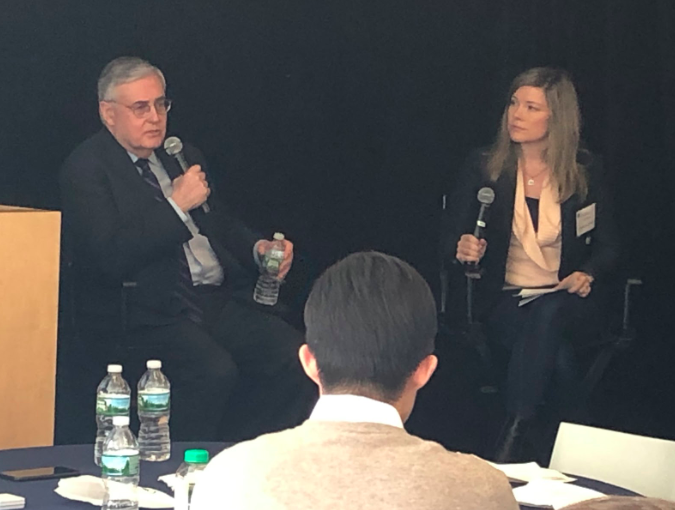 Jeff joined Sesame in 2014 after a successful career in children's media, having sold HiT Entertainment to Mattel after spending over a decade at Nickelodeon. He's since turned around the organization from one with a huge operating loss amidst declining DVD and licensing revenue to one with a sustainable core business and a new ground-breaking initiatives making content for refugee children fueled by two $100M grants from the Macarthur Foundation and the Lego Foundation. Jeff described that journey as the most challenging but rewarding years of his career. He inspired us with his ambition, achievements, and devotion to the mission of Sesame Workshop – to help kids grow stronger smarter and kinder (a mission statement he instilled after joining the organization).
The day concluded with a chat with Oaktree Capital co-founder Howard Marks.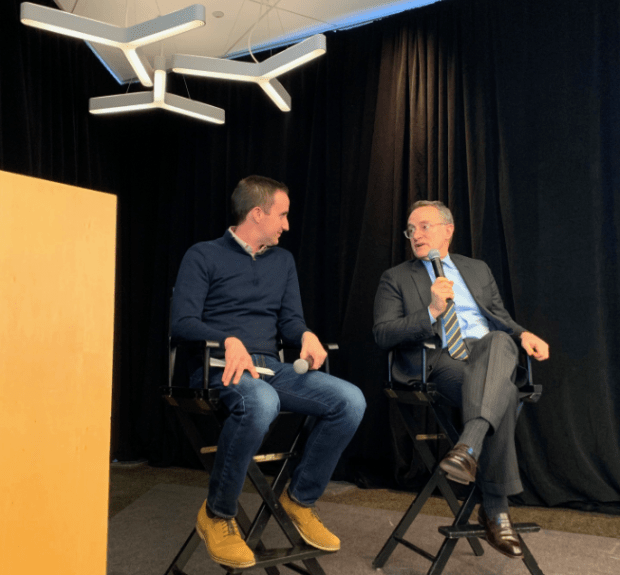 Marks is truly one of the great investors of our time, and the insight and wisdom he shared was remarkable. He spoke about the changing world and how it's challenging for investors. He used the analogy of describing most of the 20th century as being a stable movie set; the screenplay changed, but the stage and set design didn't. That changed in the last 20 years, and now investors must navigate a world where the entire stage changes every few years.
He mentioned something that stuck with us – the job of a good investor is to always be skeptical, but not too skeptical, because if you have no limits to your pessimism you'll never spot opportunity.
---
These summits are a reminder of how much it takes to make a firm like ours work. From our team to our investors to our portfolio companies to the thought leaders who have shaped our thinking, we're grateful for everyone who's had a role helping us move forward.