There will be a dip, the mother of all V's, among the top-50 universities, where the revenues are hit in the short run and then technology will expand their enrollments and they will come back stronger. In ten years, it's feasible to think that MIT doesn't welcome 1,000 freshmen to campus; it welcomes 10,000. What that means is the top-20 universities globally are going to become even stronger. What it also means is that universities Nos. 20 to 50 are fine. But Nos. 50 to 1,000 go out of business or become a shadow of themselves. I don't want to say that education is going to be reinvented, but it's going to be dramatically different.
The cheap price of fuel is causing ocean carriers to go the long way around Africa instead of paying the Suez Canal fees. The Canal lost $10M in fees in April and May (mtd).
Earlier today, Jack Dorsey sent an email to Twitter staff, notifying employees that they will be able to continue working from home as long as they see fit. The CEO notes that Twitter was an early adopter of a work-from-home model, though — like much of the rest of the world — that push has been accelerated by COVID-19 stay at home orders.
"People are using their cars more because they are afraid to use public transportation:"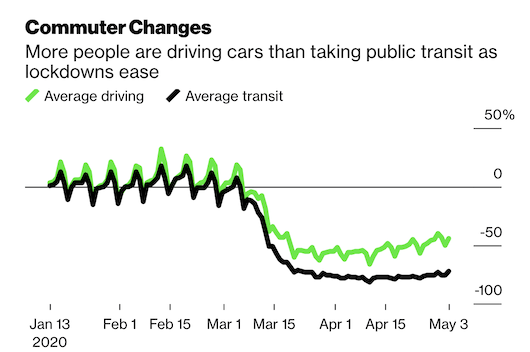 People think their personal financial situation will deteriorate but have never been more bullish on stocks: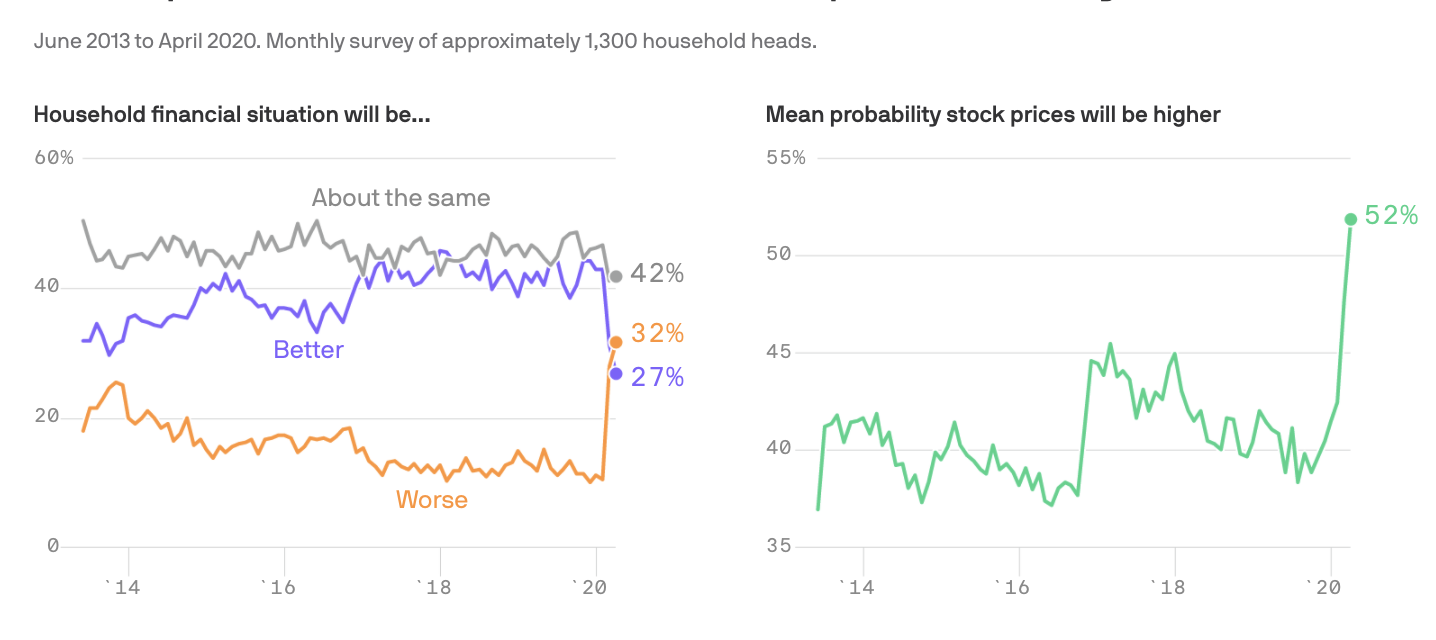 Nearly half of [fathers] with children under 12 report spending more time on it than their spouse — but just 3 percent of women say their spouse is doing more. Eighty percent of mothers say they spend more time on it.
Have a good weekend. Stay safe.